I am joining Ash's Earth Day Linky Party from Teaching Happily Ever After.
href="http://www.teachinghappilyeverafter.blogspot.com">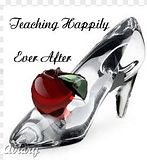 Click on her button and join the party!
I don't know if I have ever shared this with you, but one of my favorite books is
The Giving Tree
by Shel Silverstein. Every time I read it, I cry. "And the tree was happy...but not really," just gets me every time!
Anyway, I like to use this book for Earth Day. This year we are going to "Give Back to the Giving Tree" with this little cooperative learning activity (I quickly put together :)). Students will "reuse" papers from their desk to create a tree. There is a detailed explanation on the second page if you like the idea!